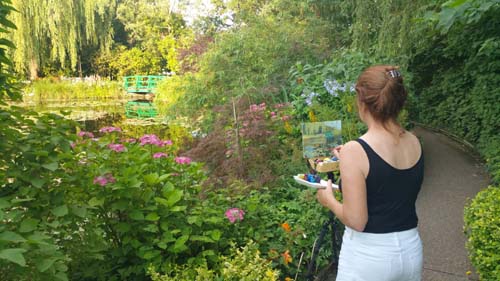 Cathy Liontas lives in Milford with her husband and son. She recently switched careers, having been an Art teacher for the last 17 years, and now paints full-time along the beautiful coast of New England or in her studio. Her work features ponds, marshes, waterways and various landscapes.
She is an active member of the Milford Arts Council.
"I paint daily , mostly plein aire, practicing small studies and staying with a particular theme or subject until I feel I've captured an emotion and can convey the feeling I have about it. My hometown of Milford, is a small and beautiful city with 5 beaches, walking trails and a state park. It is a continual source of inspiration for me."